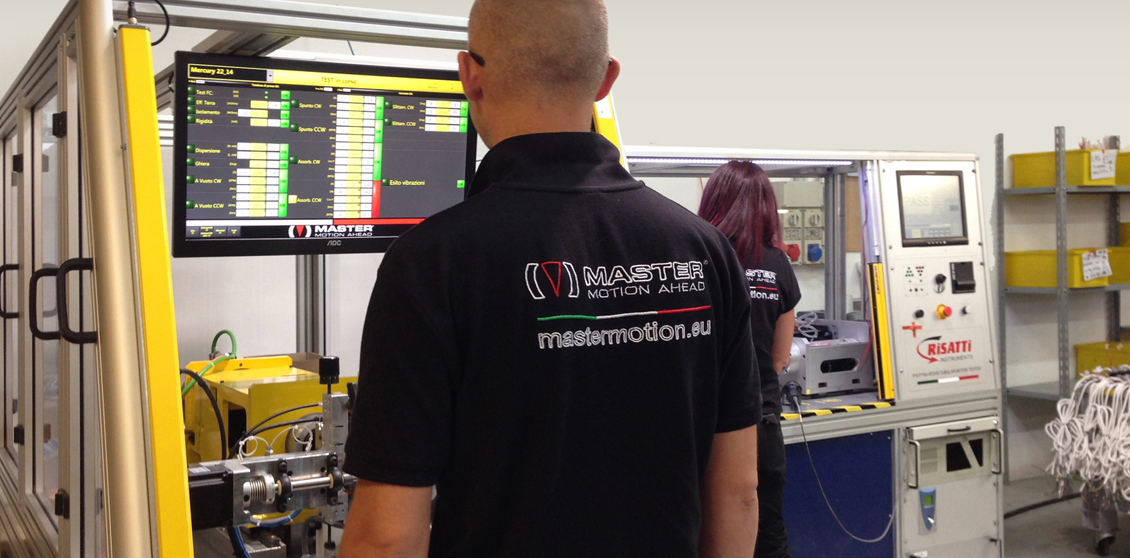 To satisfy everyone, a duty must become a passion. It means testing every individual project for the pleasure of obtaining a result of unrivalled excellence, guaranteeing customers reliable systems from every angle.
The ONEbyONE test makes Master unique in the sector.
Quality controls are conducted by analyzing the components all the way through the production process, ensuring that each product reaching the market has optimal precision and reliability.
Controlling products one by one doesn't simply mean guaranteeing that only reliable automation systems are marketed. It also means each piece and its history can be traced.
It's a kind of "identity card" that offers our customers total security and enables Master to promptly resolve any mechanical or electronic issue.